Our Liposuction Services
Best Place for Fat-Removal Surgery in Jaipur
Liposuction under one roof for different body parts of male and female
Achievement of more than 1000 liposuction surgeries
A team constituting dedicated & professional individuals
Headed By: DR. AKHILESH SHARMA, Plastic, Cosmetic & Laser Surgeon
Integrated healthcare service provider in Jaipur
About Abhishek Hospital
Abhishek Hospital is a leading integrated healthcare delivery service provider in Jaipur. It is a one-stop destination for all those who wish to have a perfect body from head to toe. Our Cosmetic Surgery department has a team of experienced technicians and surgeons, with the proverbial best in latest technology to come up with effective yet minimally invasive cosmetic reconstruction methods. One of our more well-known and successful procedures is the liposuction surgery.
Liposuction is a surgical procedure that uses a suction technique to remove fat from specific areas of the body, such as from the abdomen, hips, thighs, buttocks, arms or male breasts. Liposuction also shapes (contours) these areas. Other names for liposuction include lipoplasty and body contouring.
For whom it is suitable:
Skin Type:Liposuction works best for people with good skin tone and elasticity, where the skin molds itself into new contours. People whose skin lacks elasticity may end up with loose-looking skin in areas where the procedure was done.
Age limit:The person needs to be over 18 years of age and in good health.
Who should avoid:Those with circulation or blood flow problems, such as coronary artery disease, diabetes, or weakened immune systems should not undergo liposuction.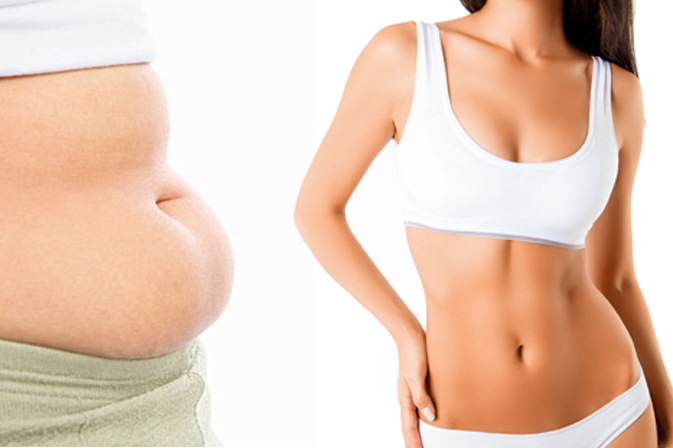 Abdominal Liposuction
Stubborn belly fat- is a very common complaint among many men and women. Even when we've managed to get the rest of our body looking fit and trim, the stubborn fat around our tummies continues to hang around. For many people, the only way to get rid of their belly bulge is through abdominal liposuction, a technique surgeons use to remove excess fat from the abdomen and recontour the waistline.
The tendency to accumulate fat in your abdominal area can be an inherited trait. This can make it very difficult to lose those extra pounds of fat around your midsection. Even when people lose a significant amount of weight, some continue to tote around fat around their bellies. In such cases, all the sit-ups in the world will not eliminate the stubborn fatty tissue around the abdomen. This is why many women turn to abdominal liposuction. With its ability to successfully remove excess fat from the abdomen, people can achieve a flatter tummy and more slender physique.
The abdomen is the most common area of the body to be treated by liposuction among both men and women. Important factors that affect the success of abdominal liposuction include the amount and location of abdominal fat, history of weight gain and weight loss, history of pregnancy, and the age and the gender of the patient.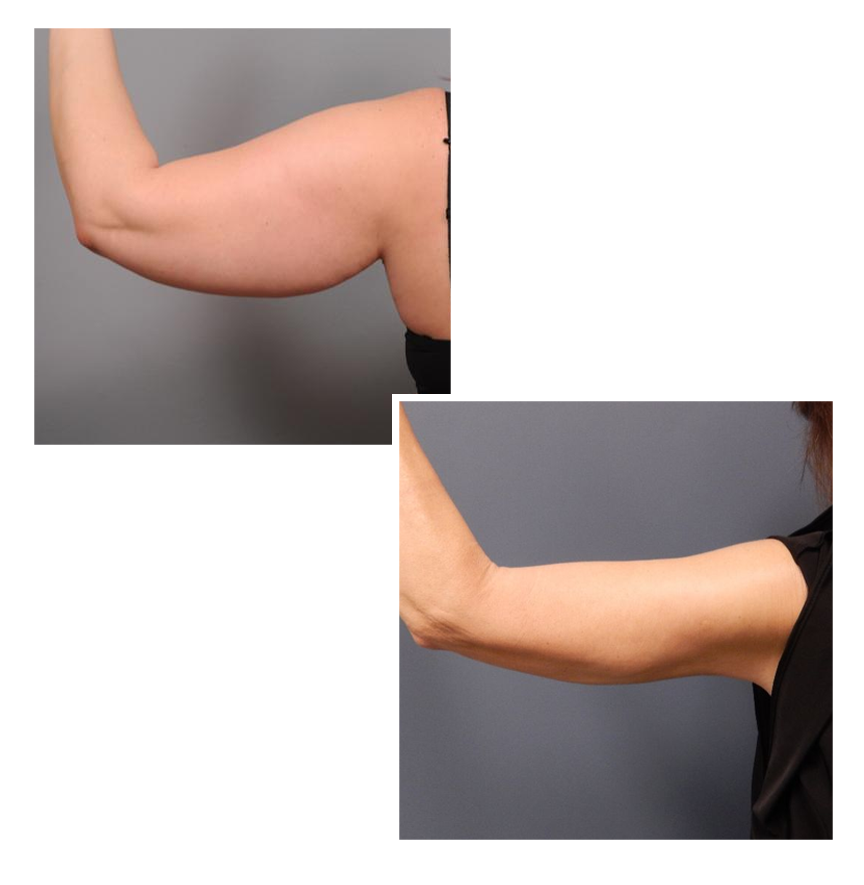 Arms Liposuction
Do you wish your arms were shapelier? Has diet and exercise failed to get rid of the fat in your upper arms? Then arm liposuction is what you should be considering. The procedure can reduce fat as well as tighten sagging arm skin. The latest laser-enabled modalities have made liposuction all the more effective, making it easy for plastic surgeons to give you the results you are looking for.
The rapid advancements in laser liposuction technology have made surgery for excess fat removal both effective and safe. For instance, the surgery is minimally invasive, patient-friendly and offers great results for arm liposuction.
The technical superiority of laser-enabled technology for liposuction has made it the preferred choice of both plastic surgeons and patients. Here's why:
High definition sculpting ensures slim and shapely arms
Superior targeting of laser energy ensures fast recovery
Can easily treat areas with lax skin like the upper arms
Proven tissue tightening with coagulation
Use of local anesthesia reduces risks
Minimal trauma to the skin
Hardly any pain or chances of complications
Minimal downtime
Upper arm liposuction usually takes less than an hour to perform and you can leave the surgery when the procedure is over. For excellent and lasting results, it is important to have the procedure performed by an experienced plastic surgeon like one in our team at Abhishek Hospital.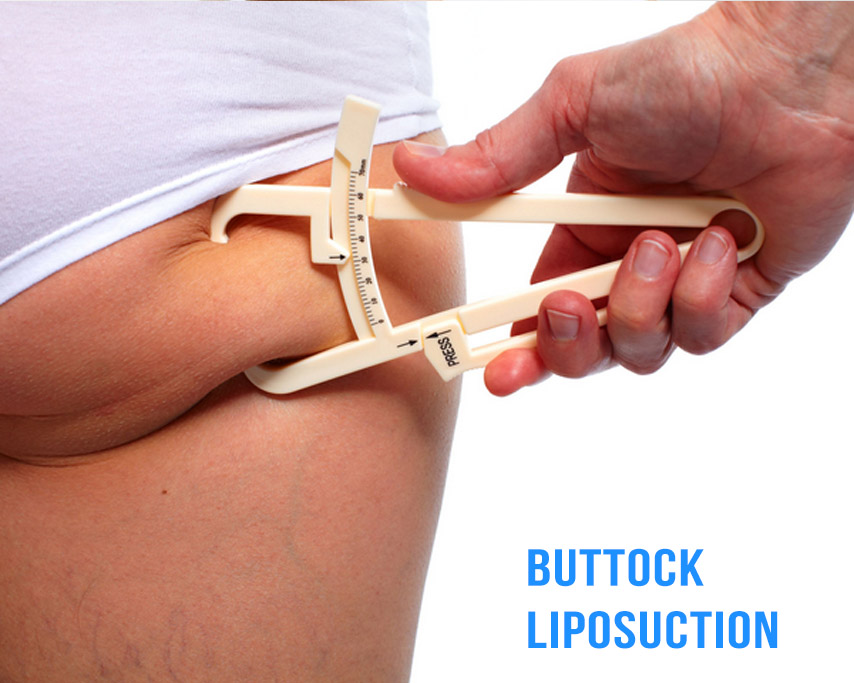 Buttocks Liposuction
In order to look naturally attractive, the size and shape of the buttocks need to be in proportion with the rest of the body. For women, it is a region commonly targeted by fat. Buttocks liposuction is the latest advancement which helps you get rid of the fat permanently and gives you a graceful appearance.
Generally, the suctioning is performed in the lower back above the buttocks, the back of the thigh just below the buttock fold, or on the hip at the side of the buttock. The goal is to create a natural rounded curve to the buttock that recalls the look of the slim, well-proportioned athletic body.
The tendency to accumulate fatty deposits on the buttocks may be inherited, and these deposits are often resistant to diet and exercise. When there is excess fat in localized areas, the overall proportions of the body may be unbalanced, and clothes do not fit well. When this is the case, liposuction can successfully trim excess fat to bring better balance and symmetry to the body.
Healing time of buttocks liposuction does not differ from liposuction of other areas. It is necessary to anticipate increased tenderness when sitting down, especially during the first days after the procedure.
The buttock liposuction ensures flawless results, which gives the patients renewed self-esteem and confidence. A beautiful body contour gives them the freedom to wear clothes of their choice since there is no longer any need to cover up embarrassing body areas.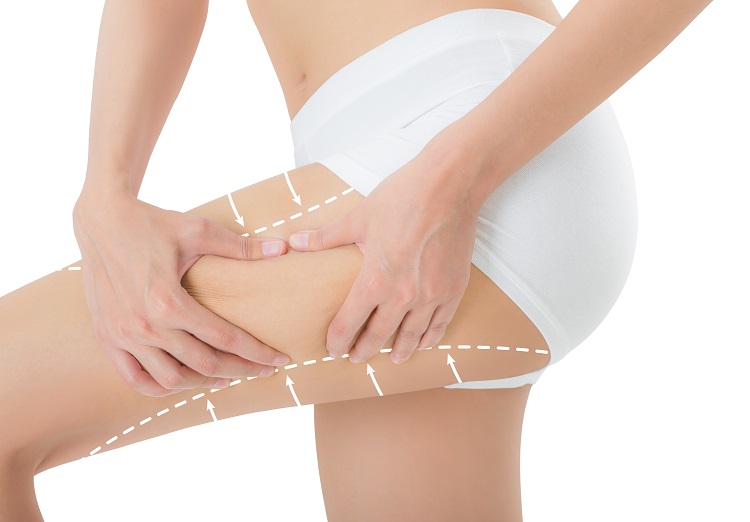 Thigh Liposuction
One of the more popular types of liposuction is thigh liposuction. It is normally done on females who want to create a new look for their legs. The legs can be a very difficult place to lose fat at, and create the shape you want. Often, diet and exercise seem to have little effect on the fat in this area. This leads to the perception that the only way to get great looking legs is to change them surgically.
The process of thigh liposuction is relatively simple. Small incisions are going to be made to the area being worked on and in this case the thigh area. These small cuts are where the fat is going to be removed from. A small device, called a cannula is going to suck out the fat. This small pump like the device is inserted into those incisions, and the fat is removed from the body.
The goal of thigh liposuction is to remove the excess fat in the back of the legs and in the thigh area to create the legs you want. Often, thigh liposuction also needs to include removing the excess fat from the back of the knees or in the calves. The fat from these areas needs to be removed as well to guarantee that the legs have a nice, shapely look, and do not have bulging areas that do not look good.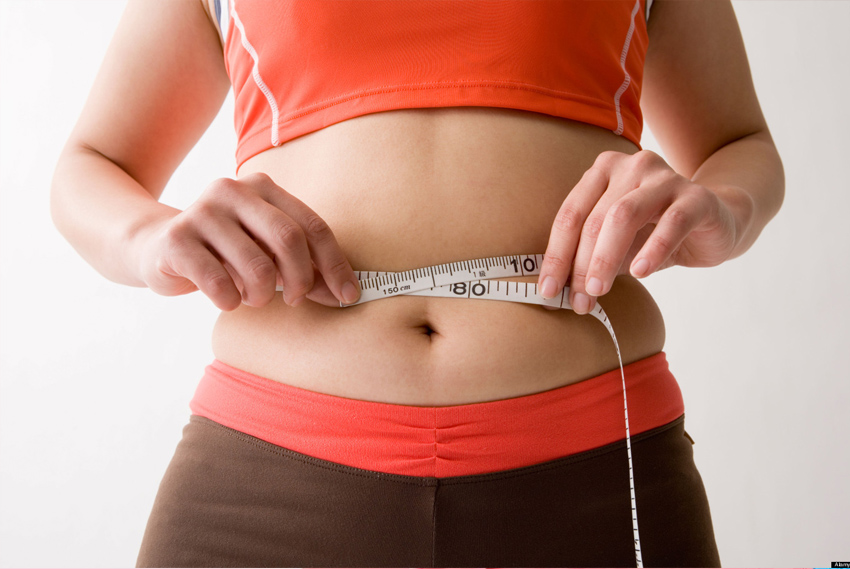 Tummy Tuck
What is a Tummy Tuck? In one word – Surgery.
When you think of Tummy Tuck, you imagine beauty, slim appearance and a great physique but a Tummy Tuck is Surgery. What this "Surgery" does is it removes excess fat and skin, and in most cases, the surgery restores weakened or separated muscles. The Medical term is known as abdominoplasty. Any person with otherwise normal body weight and proportion can develop an abdomen that protrudes or is loose and sagging. The most common causes of this "Protrusion" are:
Pregnancy
Aging
Significant fluctuations in weight
Heredity
Prior surgery
The "ideal" candidate for Tummy Tuck surgery are people who are in relatively good physical shape, who are unhappy with that excess skin or fat in the abdominal area that is resistant to exercise. Women are prime candidates also those who have been through pregnancy and childbirth.
Other ideal candidates for Tummy Tuck procedures are those who have lost a significant amount of weight utilizing a Weight Loss Program (that's to follow preceding this synopsis) and now have excess sagging skin in the abdominal area. Our older generation, who may have lost skin elasticity or have sagging skin due to the aging process, are good candidates for Tummy Tuck procedures also.
The benefits of Tummy Tuck include repair of the Abdominal Area and a Great Appearance. For many people, this is a dream come true. If you have a physique that you aren't proud of, it can prevent you from living your life to the fullest and taking part in certain activities. Many Tummy Tuck patients feel better about themselves after undergoing this procedure. They feel more confident in their everyday lives. A successful Tummy Tuck procedure builds self-esteem and confidence and that's what a Tummy Tuck is all about.
MALE BREAST REDUCTION (GYNECOMASTIA)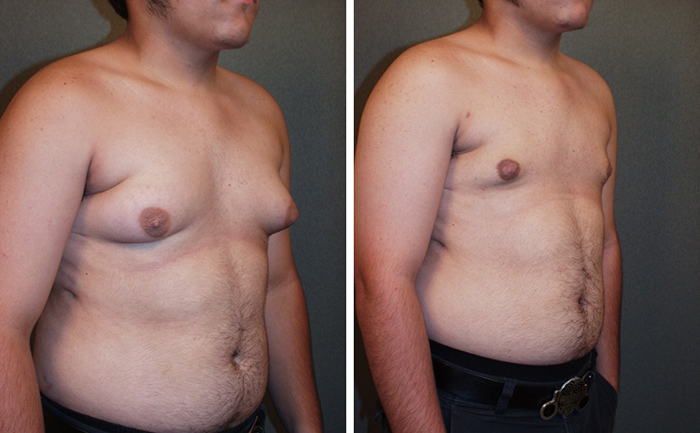 Gynecomastia is a condition of over-developed or enlarged breasts in men. It is common in men of all ages. Male breast development can happen in one breast or both. Gynecomastia can be the result of weight gain, hormonal changes, heredity conditions, disease, or the use of certain drugs. Male breast reduction is much more common than you might think. There are a few different types of male breast reduction.
If your gynecomastia consists primarily of excessive fatty tissue, (this is the most common), liposuction is used to remove the excess fat. The procedure may involve some slight discomfort but is usually not painful.
The surgical procedure for male breast reduction can help patients to get desired breast size. This can be accomplished by surgically removing tissues from the breast area. Liposuction procedure can also be followed. In this procedure, a thin tube is inserted in a specific area through small cuts (Which do not leave obvious scars) to suck out the greasy tissues. After the suction, the cuts are sutured in such a way to help give a firmer and better shape to the midsection. Fasteners, if used for the cuts are dissolvable and do not leave scars. The specifications of the procedure vary according to each patient, but the procedure usually takes about 1-3 hours and is done under local anesthesia. In the majority of cases, the patients are cleared to go home the same day.
Address :
3-B-III, Moti Doongri Road, Near Dharam Singh Circle, Tilak Nagar, Jaipur, Rajasthan 302004